Return to Recipes
Strawberry Heirloom Tomato Gazpacho
Category:
You can serve this soup as a starter or as a light main dish--either way, it's refreshing, delicious and a snap to make. Hints of balsamic in

Tomato Bliss Roasted Heirloom Tomato Soup

marry perfectly with fresh strawberries in this powerfully nourishing soup.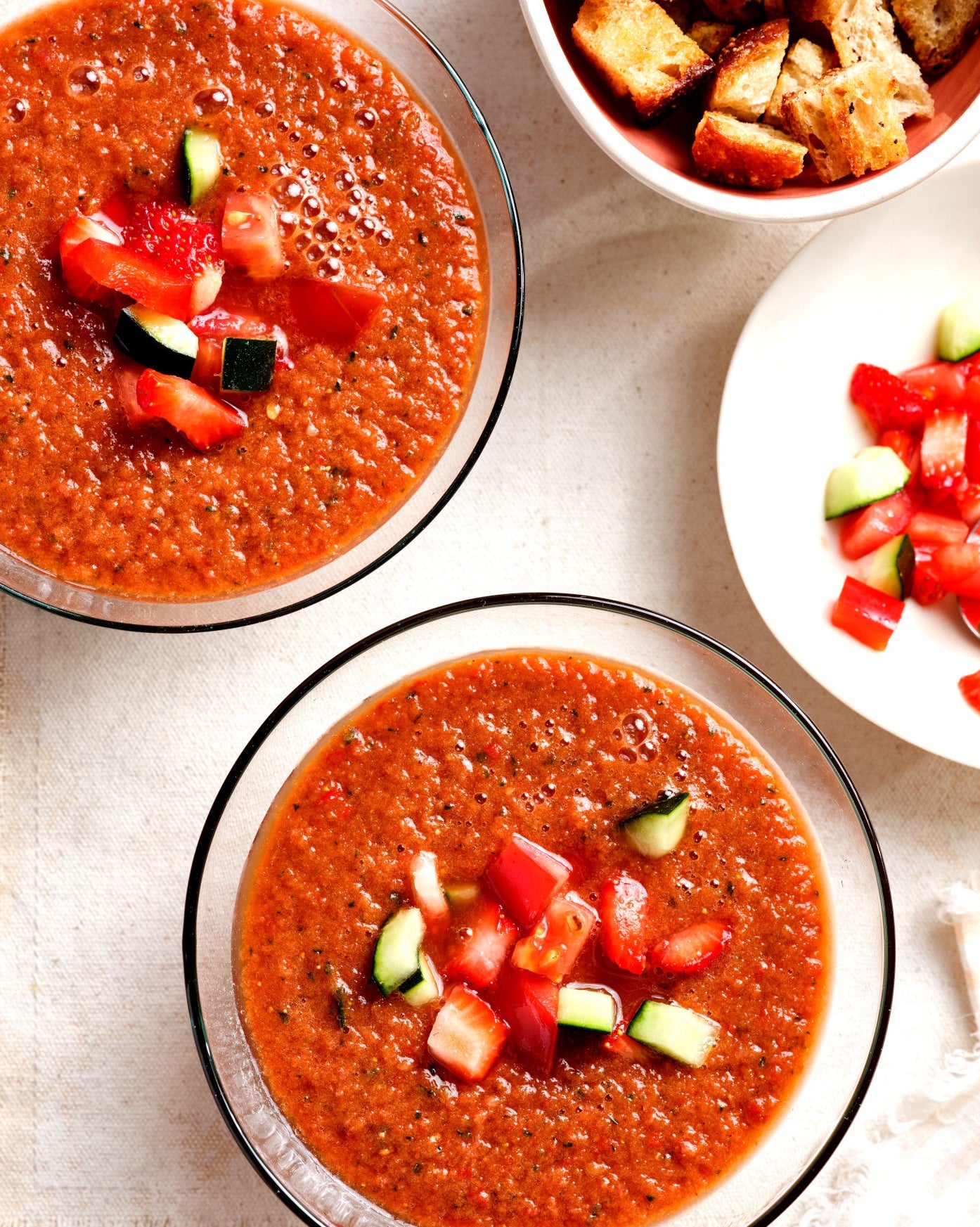 Step 1

Place Roasted Heirloom Tomato Soup, 5 cups of strawberries (saving one cup for garnish) cucumber, and peppers, in a bowl. Toss to combine. Marinate at room temperature for 3 to 6 hours.




Step 2

Puree the ingredients and their juices in small batches in a blender on high speed until very smooth.

Step 3

Garnish with strawberries and croutons, if using.
Ingredient list
1 jar

Roasted Heirloom Tomato Soup (24oz)

6 cups

strawberries, hulled and quartered

2 1/4 cups

English cucumbers, peeled, seeded, and chopped.

1 1/4 cups

chopped red bell pepper

3/4 cup

chopped green bell pepper

1 1/2 cups

whole grain bread, cut or torn into cubes for croutons, and toasted at 350 degrees for 8-10 minutes, optional