Return to Recipes
Blissfully Quick Nachos
Category:
Oven-Roasted Heirloom Tomatoes
Roasted Tomato Salsa Verde
Vegetarian
Skillet nachos with Roasted Heirloom Tomatoes, chips, cheese, beans and topped with Salsa Verde for a healthy game day snack!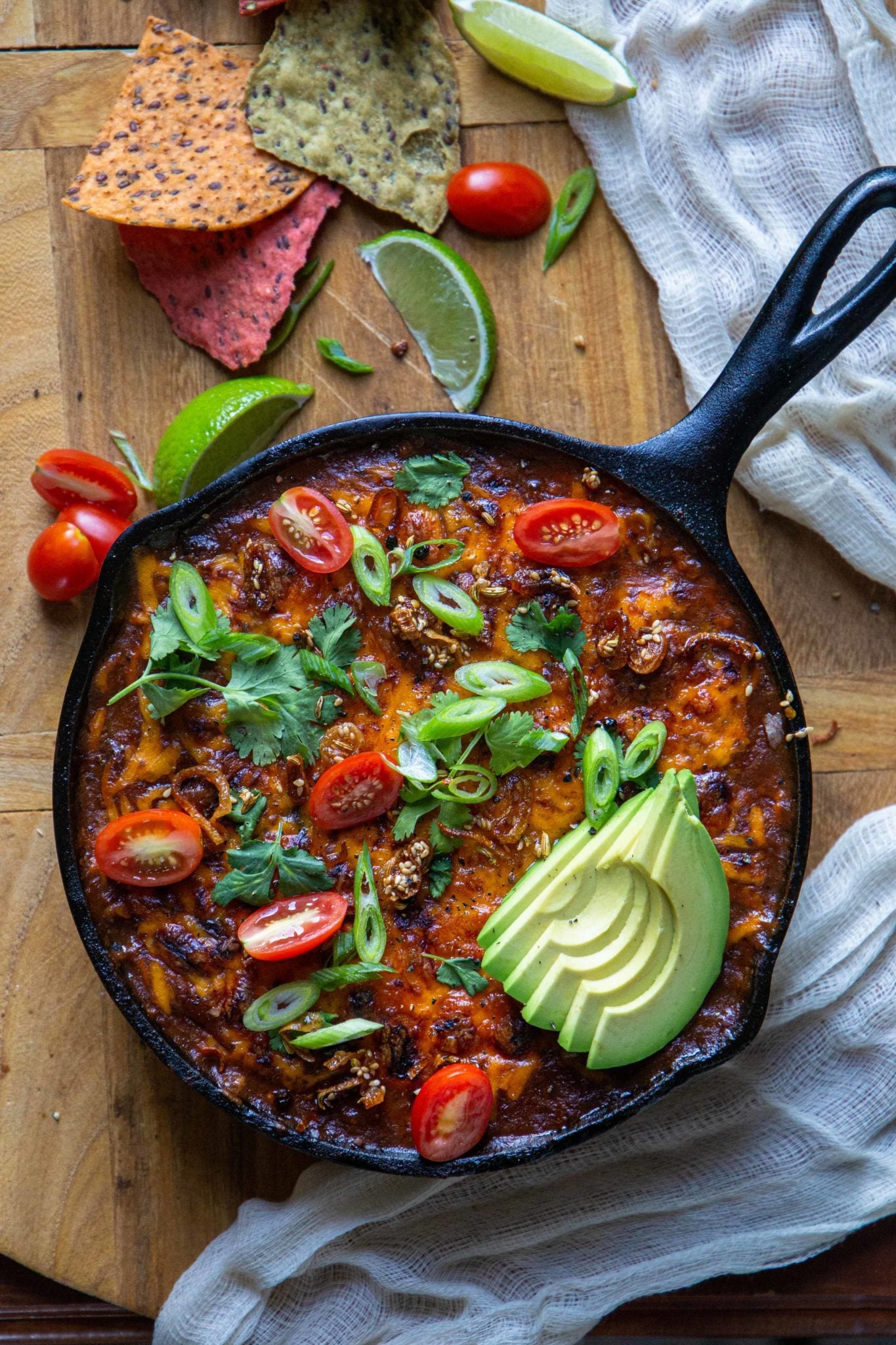 Step 1

Preheat oven to 400 degrees. In a bowl, mix Tomato Bliss roasted heirloom tomatoes and beans together. Use a fork to mash some of the beans and tomatoes, while leaving some whole.

Step 2

Spread chips in even layer in 9 by 9-inch baking dish or iron skillet.



Step 3

Drop the tomato-bean mixture in small spoonfuls on chips and sprinkle evenly with 1 cup of cheese. Repeat with another layer of chips, tomato-bean mixture and cheese.

Step 4

Bake until cheese is melted, 7 to 10 minutes.

Step 5

Remove nachos from oven, then sprinkle with scallions. Drop spoonfuls of salsa on top and serve. 🍅 Enjoy!


Ingredient list
1

16 oz. jar Roasted Heirloom Tomatoes

2

can pinto beans or black beans

2

cups shredded cheddar or jack cheese

1

9.1 oz. jar of Roasted Heirloom Tomato Salsa Verde