Return to Recipes
Black Beans with Chipotle-Roasted Heirloom Tomato, Lime and Mango
Category:
Beat the heat with this refreshing and fast solution to dinner. Topped with lime and mango, our Chipotle Roasted Heirloom Tomato Soup pureed with black beans is simple to make and complex in flavor. Turn one pot into a variety of meals: simply add rice for supper or roasted veg for a plant-powered vegan lunch.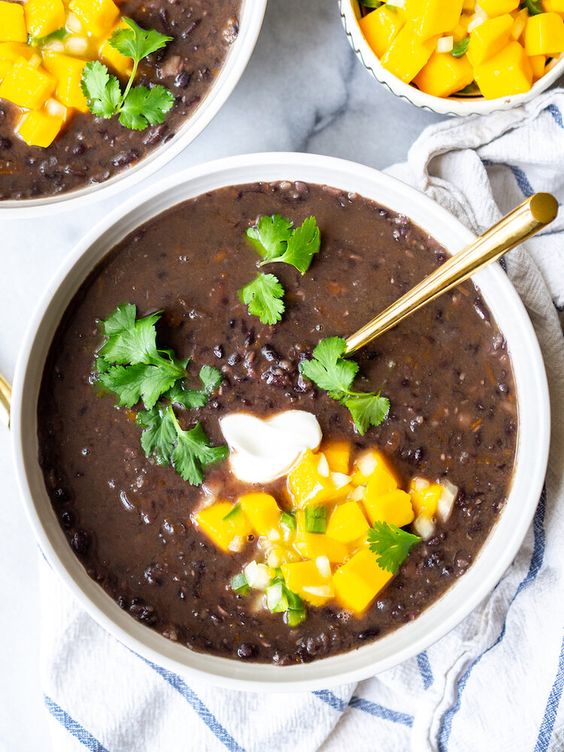 Step 1

Combine black beans and Chipotle Soup in pot and cook just enough to warm through, about 5-7min.




Step 2

With an immersion or standing blender puree together until smooth. Transfer to a bowl, cover and refrigerate until chilled.

Step 3

When ready to serve, stir in scallions and cilantro. In a separate bowl toss chopped mango with lime juice. If using cooked rice, spoon into bowls and ladle soup on top. Top with mango-lime.
Ingredient list
1 jar

Chipotle Heirloom Tomato Soup (24oz)

1 can

cooked & rinsed black beans (15oz)

2 tsp

chopped cilantro or parsley

1

ripe mango, peeled and diced

1/2 cup

cooked rice (optional)