Return to Recipes
Cold Curry Udon Noodles with Roasted Heirloom Tomatoes
Category:
Combine udon noodles in chilled Masala Heirloom Tomato Soup, topped with hard boiled eggs, cucumbers, and greens, for a colorful, nutritious and refreshingly savory summer dish.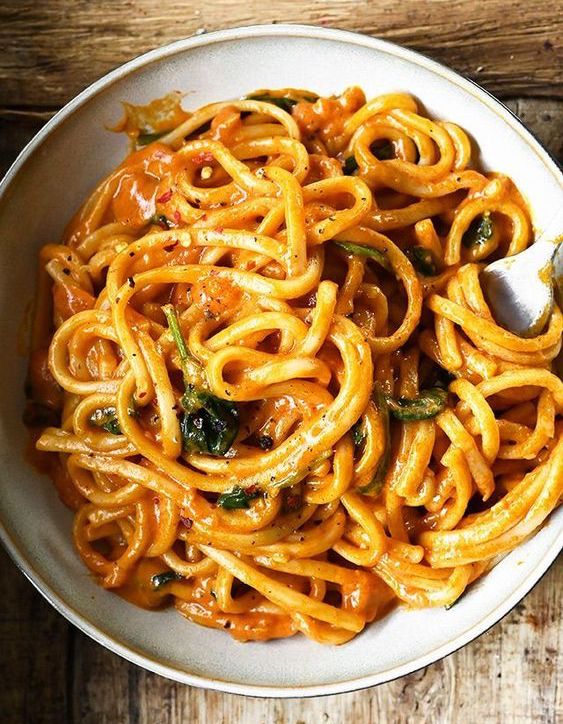 Step 1

Chill Masala Heirloom Tomato Soup in the fridge or in a bowl over an ice bath for at least 20 min. Cook udon noodles according to package directions and rinse under cold water.

Step 2

Combine cold noodles and chilled soup and portion into bowls. Top with hardboiled eggs, cucumbers, and greens. Sprinkle toasted sesame on top and enjoy!
Ingredient list
1 jar

Masala Heirloom Tomato Soup (16 oz)

2

hard boiled eggs, sliced

1

handful greens, such as mizuna or escarole

1/2 tsp

toasted sesame seeds