Return to Recipes
Eggplant Chermoula
Category:
catherine louise schubert
creative-in-residence
Oven-Roasted Heirloom Tomatoes
Vegetarian
Catherine Louise Schubert takes the bright notes of preserved lemon and Roasted Heirloom Tomatoes  to turn eggplant into a savory meal.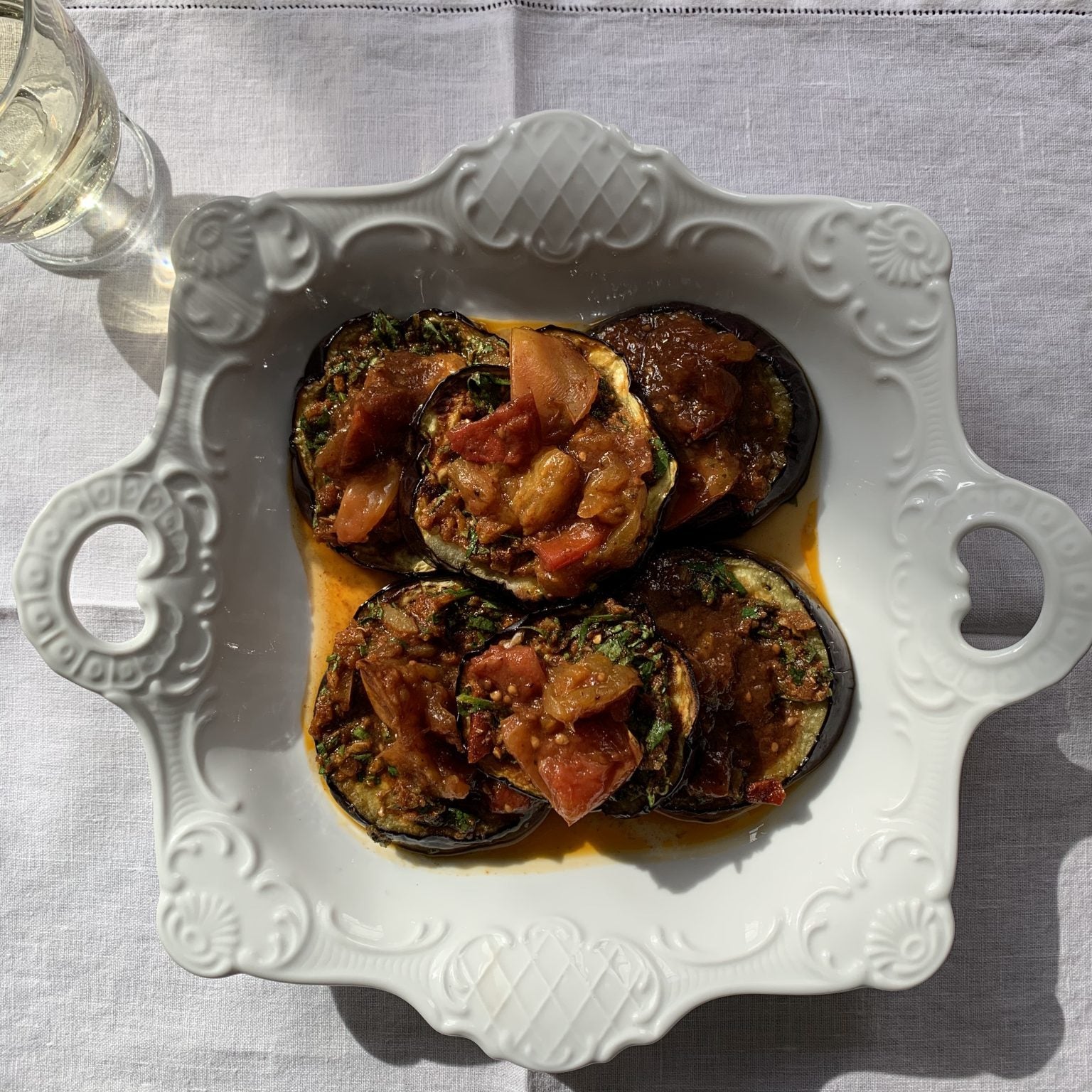 Step 1

Preheat oven to 400 degrees.

Step 2

Slice the eggplants into ½ inch slices, sprinkle with salt and leave to sit in a colander for 10 minutes.

Step 3

Make the chermoula: Mix in a bowl the paprika, cayenne, cumin, preserved lemon peel, parsley, and cilantro. Add the crushed garlic cloves and ½ cup olive oil.

Step 4

Rinse the eggplant slices and pat dry. Brush slices with 3 tablespoons olive oil and brown lightly in a pan, or under a grill. Place lightly browned eggplant slices on a sheet pan, brush with chermoula and top with the jar of Tomato Bliss heirloom tomatoes. Bake in oven for 15 to 20 minutes. Can be served warm or room temperature.
Ingredient list
1

16 oz. jar Roasted Heirloom Tomatoes

2

cloves garliic, crushed

2

Tbsp. chopped preserved lemon peel

1/2

cup olive oil, + 3 Tbsp.