Return to Recipes
Goat Cheese and Romesco Crostini
Category:
Oven-Roasted Heirloom Tomatoes
Vegetarian
Bring a savory twist to classic Romesco Sauce with Oven-Roasted Heirloom Tomatoes in place of roasted red peppers. Serve with goat cheese for a savory appetizer.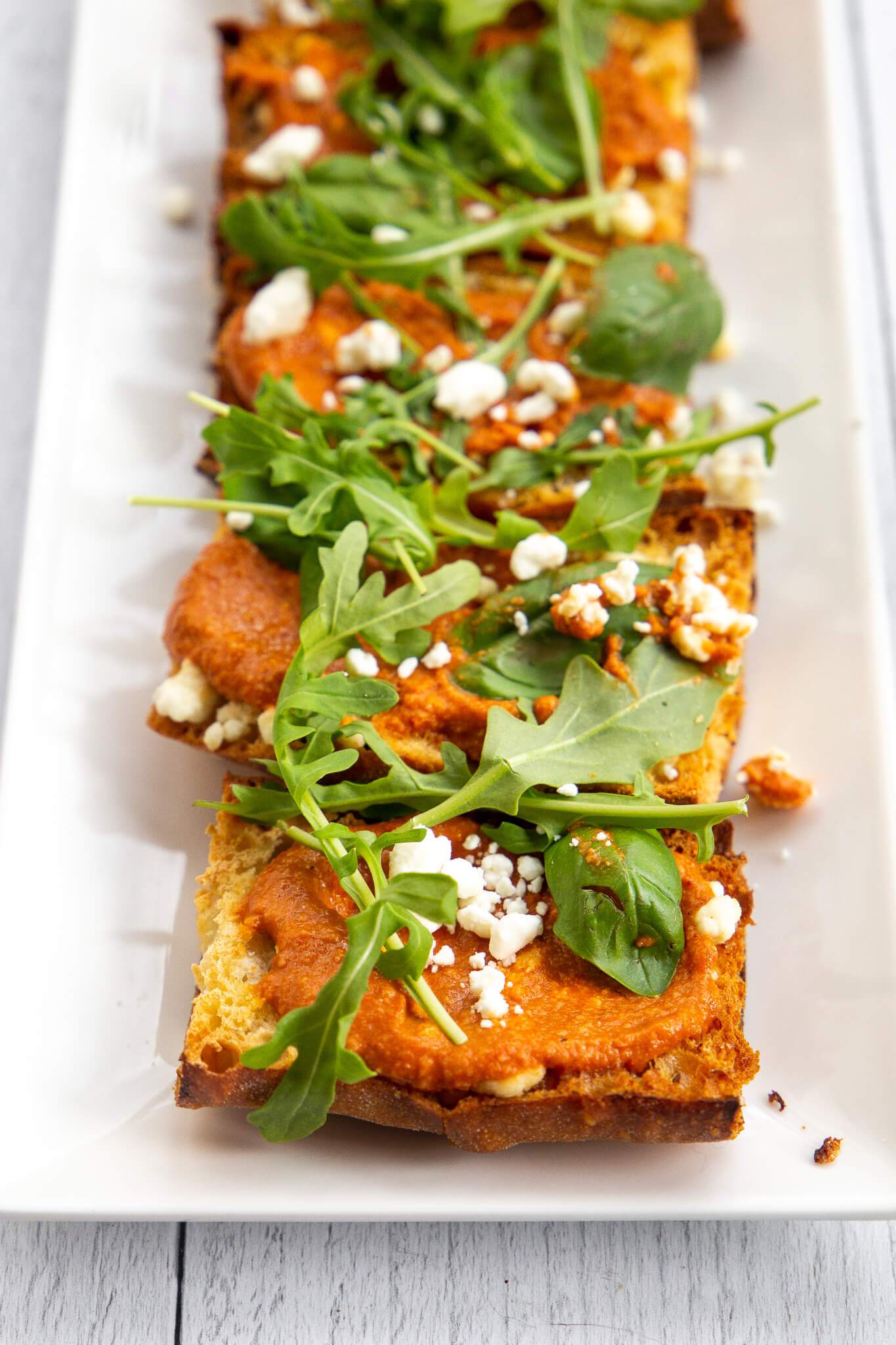 Step 1

Add Oven-Roasted Heirloom Tomatoes, garlic, toasted slivered almonds, smoked paprika and crushed red pepper in a food processor fitted with a metal blade or with a blender.

Step 2

Puree until all ingredients are fully blended. You should have the consistency of a paste.

Step 3

Spread on crostini and garnish with goat cheese and your choice of basil or cilantro.



Step 4

Sauce can be made in advance to keep in the refrigerator. Serve at room temperature.
Ingredient list
1 cup

Oven-Roasted Heirloom Tomatoes

1/2 cup

toasted slivered almonds

1/4 tsp

crushed red pepper

1 handful

basil or cilantro