Return to Recipes
Heirloom Tomato-Poached Fish with Chipotle Spice
Category:
quick and easy
Summer
Poach fish fillets in Heirloom Tomato Soup for an easy-breezy, elegant meal.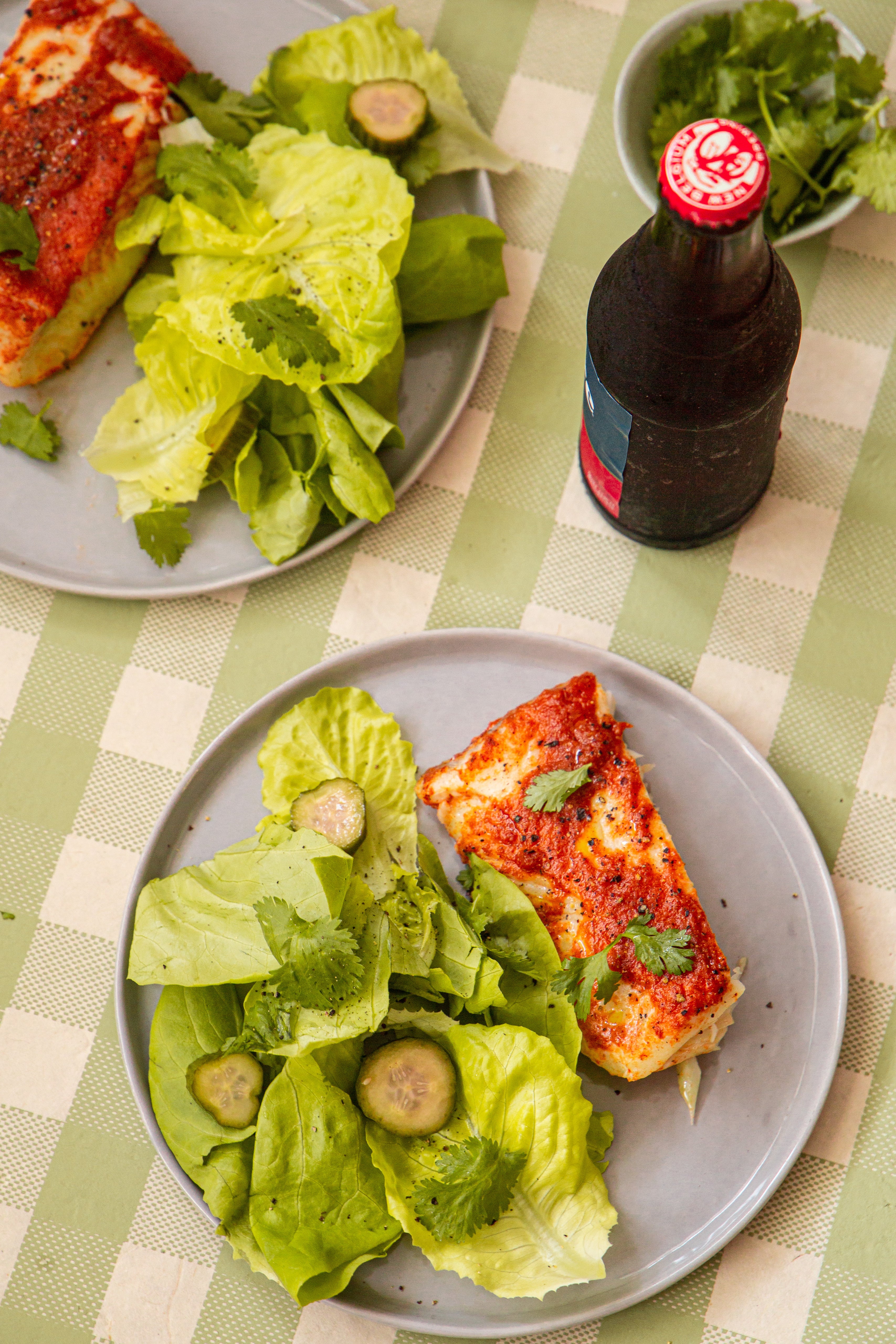 Step 1

Heat the soup in a large skillet with a tight fitting lid over medium heat.

Step 2

Season the fish (or hearts of palm) with salt and pepper and place in the soup. Cover the skillet and cook until the fish is opaque and just cooked through, 4 to 6 minutes (slightly longer for a thicker piece of fish, like halibut).

Step 3

To serve, divide fish and soup among two bowls. Top with fresh herbs like cilantro or parsley and avocado. Serve with tortillas, rice or quinoa if you like.
Ingredient list
1

lb mild-flavored, firm-fleshed fish like cod or halibut (or make it vegan with hearts of palm)

1

24oz jar Tomato Bliss Chipotle Heirloom Tomato Soup

Salt and pepper

Cilantro or parsley and avocado, for garnish, optional