Return to Recipes
Roasted Cauliflower, Heirloom Tomato & White Bean Stew
Category:
With roasted cauliflower, heirloom tomatoes and warm spices, this vegetarian stew is healthy and delicious. We love it with our award- winning Masala Heirloom Tomato Soup. Simple and quick, it
can be turned into a meal any time of day. Serve with a fried egg for breakfast, in a bowl for lunch, or with rice for a hearty and healthy dinner.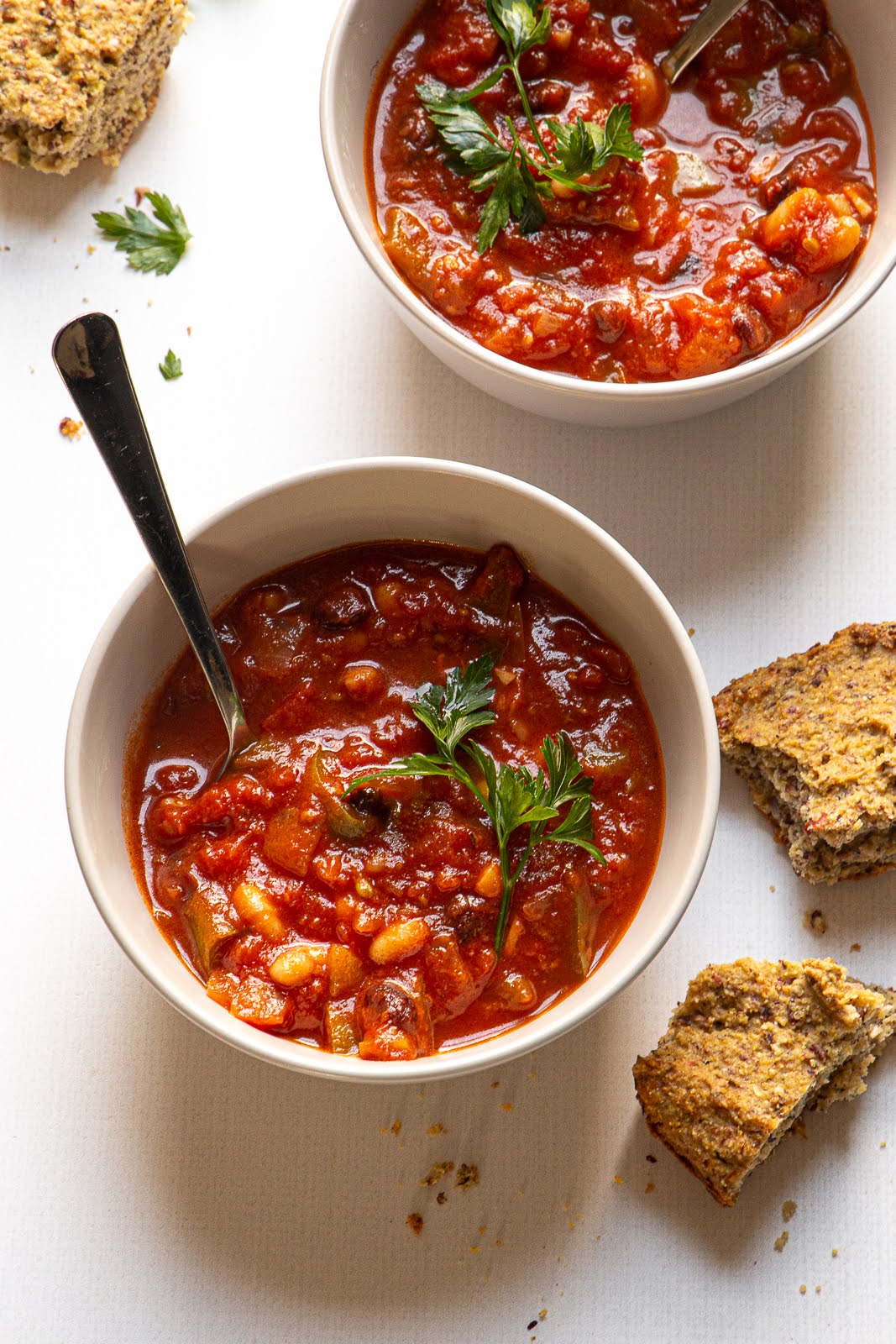 Step 1

Preheat oven to 400 degrees. Toss cauliflower with olive oil, salt, and pepper, and roast on a parchment lined baking sheet for 20-25 mins.

Step 2

While cauliflower roasts, warm soup and beans gently over medium-low heat in a large pot for about 20 min. Toss in roasted cauliflower and serve.
Ingredient list
2 jars

Roasted Heirloom Tomato Soup (16 oz)

3 cans

cannellini beans, rinsed and drained

4 cups

cauliflower florets

3 Tbsp

parsley, finely chopped