Return to Recipes
Orange & Blush Heirloom Tomato Aspic
Category:
catherine louise schubert
creative-in-residence
orange and blush heirloom tomatoes
side dishes
Here's an updated retro recipe that gives double meaning to the word heirloom. This simple recipe brought back to life by Catherine Louise Schubert makes a great side dish for fried chicken.
Serve it with a side of mayonnaise or sour cream flavored with horseradish.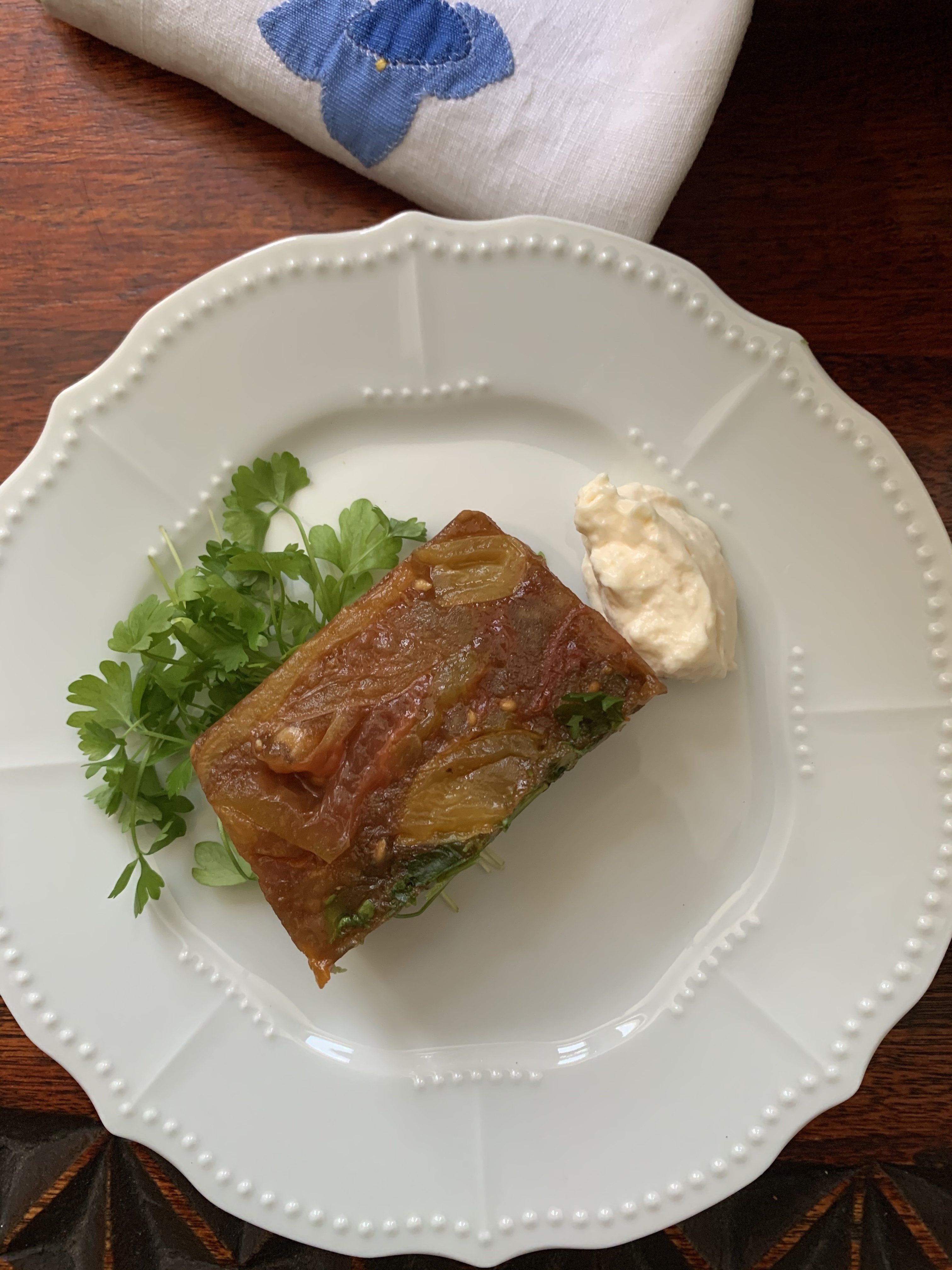 Step 1

Strain Orange & Blush Tomatoes, reserving the juice.

Step 2

Soften the gelatin in 2 to 3 tablespoons of the reserved juice.

Step 3

Place 1/2 of the tomatoes in a sauce pan, add the softened gelatin and gently warm until the gelatin is dissolved. Do not boil.

Step 4

Combine the reserved tomatoes and remaining juice to the pan and add the juice of 1/2 of a lemon, the champagne vinegar, salt and pepper to taste.

Step 5

Place mixture in a small metal loaf pan such as a mini loaf pan measuring 5 inches x 2 1/2 inches. Cover with cling film and place in fridge for 5 hours or overnight.

Step 6

Garnish with micro celery greens or chervil and serve with mayonnaise or sour cream infused with horseradish for an extra kick.
Ingredient list
1

16 oz. jar Tomato Bliss Orange & Blush Heirloom Tomatoes

1

envelope granular gelatin

juice of half lemon

1/2

tspn. champagne vinegar

1/2

cup micro celery leaves or chervil

1/2

cup mayonnaise or sour cream