Return to Recipes
Orange & Blush Heirloom Tomato & Cheese Lasagna
Category:
catherine louise schubert
creative-in-residence
orange and blush heirloom tomatoes
quick and easy
vegetarian
Enjoy flavor and simplicity in this lasagna made for two. Creative in Residence Catherine Louise Schubert uses Orange and Blush Heirloom Tomatoes for a bright take on a comfort classic. Using fresh lasagna noodles saves you quite a bit of time, but you could always use dried if you prefer.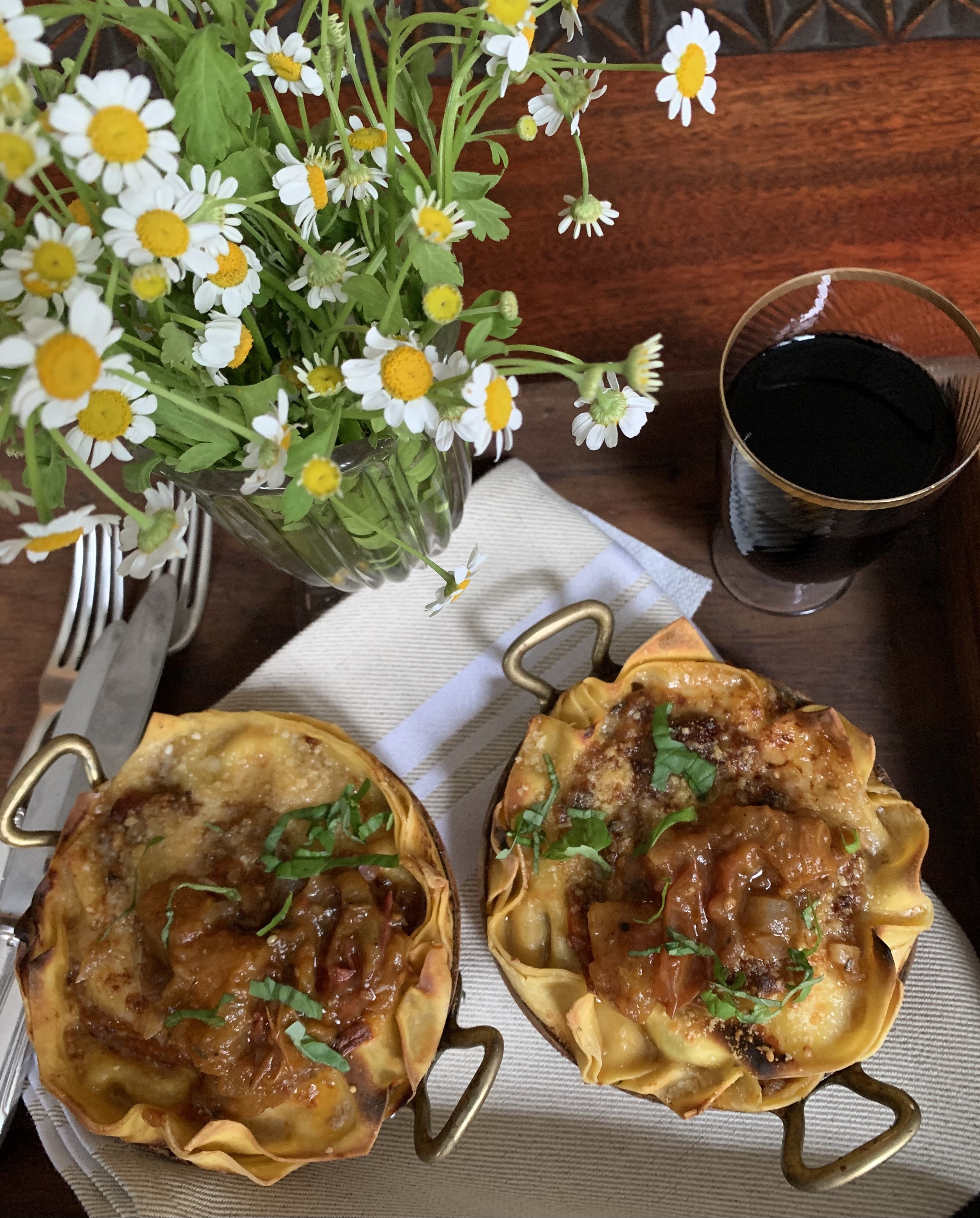 Step 1

Warm the olive oil in a pan and add the red onion and garlic, when softened add the tomatoes, bay leaf, thyme, crushed red pepper and salt. Cook this mixture slowing for about 20 minutes.

Step 2

Mix the ricotta with the chopped fresh parsley and basil.

Step 3

Cut the lasagna noodles to fit the pan that you are using if doing individual lasagnas.

Step 4

Place a small amount of sauce on the bottom of the pan that you are using, top with a lasagna noodle. Top this layer with a bit more sauce and half of the grated parmesan and mozzarella. Top the next layer with the ricotta and herb mixture. The last layer will be them remaining sauce with parmesan and mozzarella.

Step 5

Cover with foil and cook in the oven at 350 degrees for 30 minutes. Uncover for the last 5 minutes to brown.
Ingredient list
1

16 oz. jar Orange & Blush Heirloom Tomatoes

2

cloves of garlic, chopped

2

Tbsp. extra virgin olive oil

1

tsp. fresh thyme, chopped

crushed red pepper, to taste

salt & pepper

1

package fresh lasagna noodles, about 1/2 pound

1/4

cup parsley, roughly chopped

1/4

cup basil, roughly chopped