Return to Recipes
Spaghetti with Heirloom Tomatoes and Greens
Category:
Oven-Roasted Heirloom Tomatoes
Vegetarian
Snap open a jar of Oven-Roasted Heirloom Tomatoes to make an elegant dinner with this blissful take on a popular one-pot pasta recipe. Adapted from Tejal Rao's New York Times adaptation from "A Modern Way to Cook" by Anna Jones (Ten Speed, 2016)."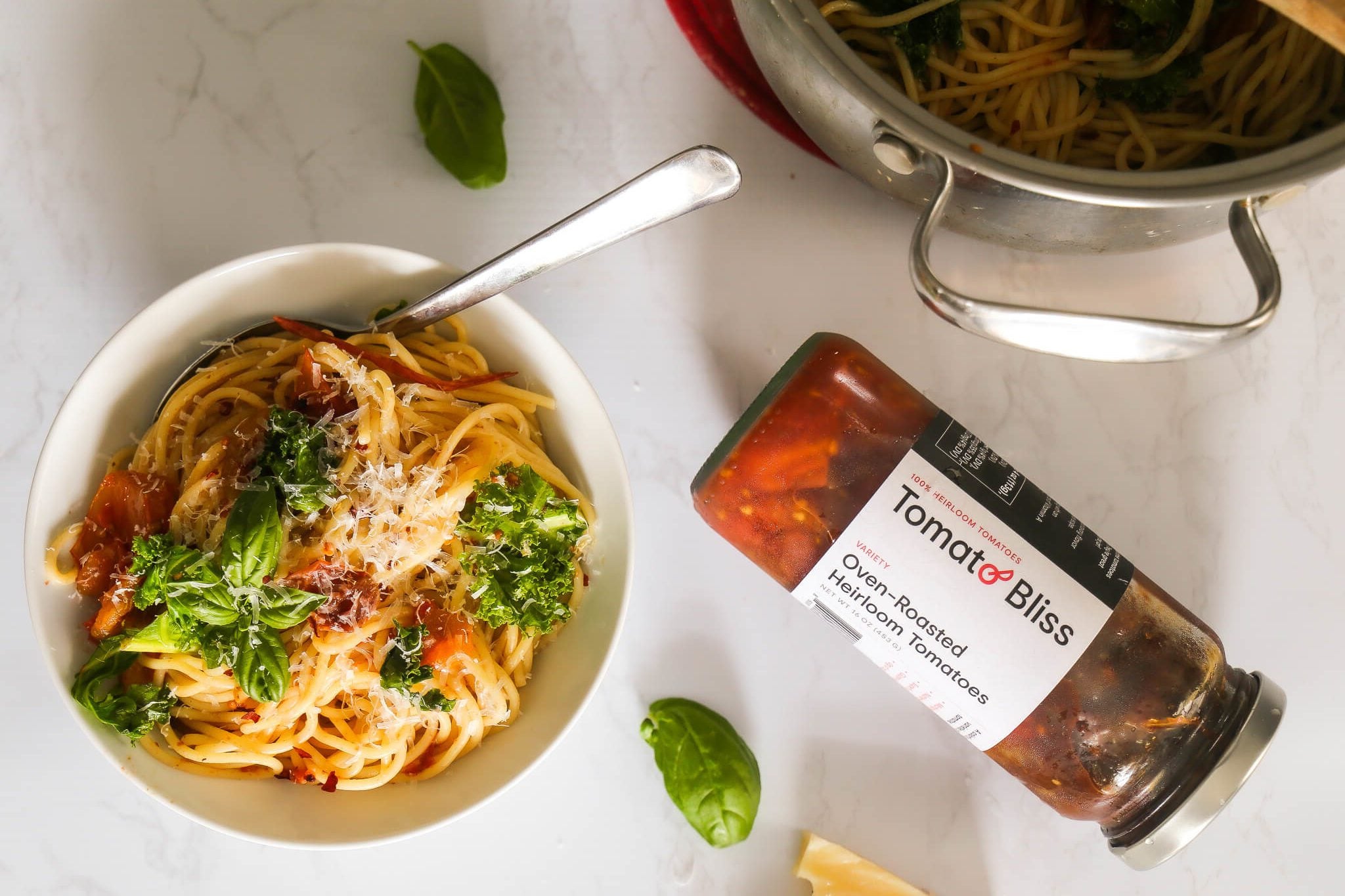 Step 1

Bring a quart of water to boil.

Step 2

Put spaghetti, kale and Oven-Roasted Heirloom Tomatoes in a saucepan so that the pasta can lie flat.

Step 3

Add the hot water to the pan and cover, bring to a boil and remove lid. Simmer for about 6 minutes, stirring until the liquid is saucy and pasta cooked through.

Step 4

Top with crumbled goat or feta cheese adding optional basil and serve.
Ingredient list
3

Tbsp. sea salt, plus more for seasoning

1

16 oz. jar Oven-Roasted Heirloom Tomatoes

1

bunch kale or spinach, leaves only, washed and chopped

ground black pepper, to taste

crushed red pepper flakes, to taste

crumbled goat or feta cheese and basil, optional, for serving