Return to Recipes
Heirloom Tomato Sweet & Spicy Beef and Broccoli
Category:
Bright green broccoli and tender steak come together easily in a tangy heirloom tomato sauce. Surprise your family with better-than-takeout flavor and surprise yourself with how easy it is! The simple process works equally well with shrimp, chicken and tofu.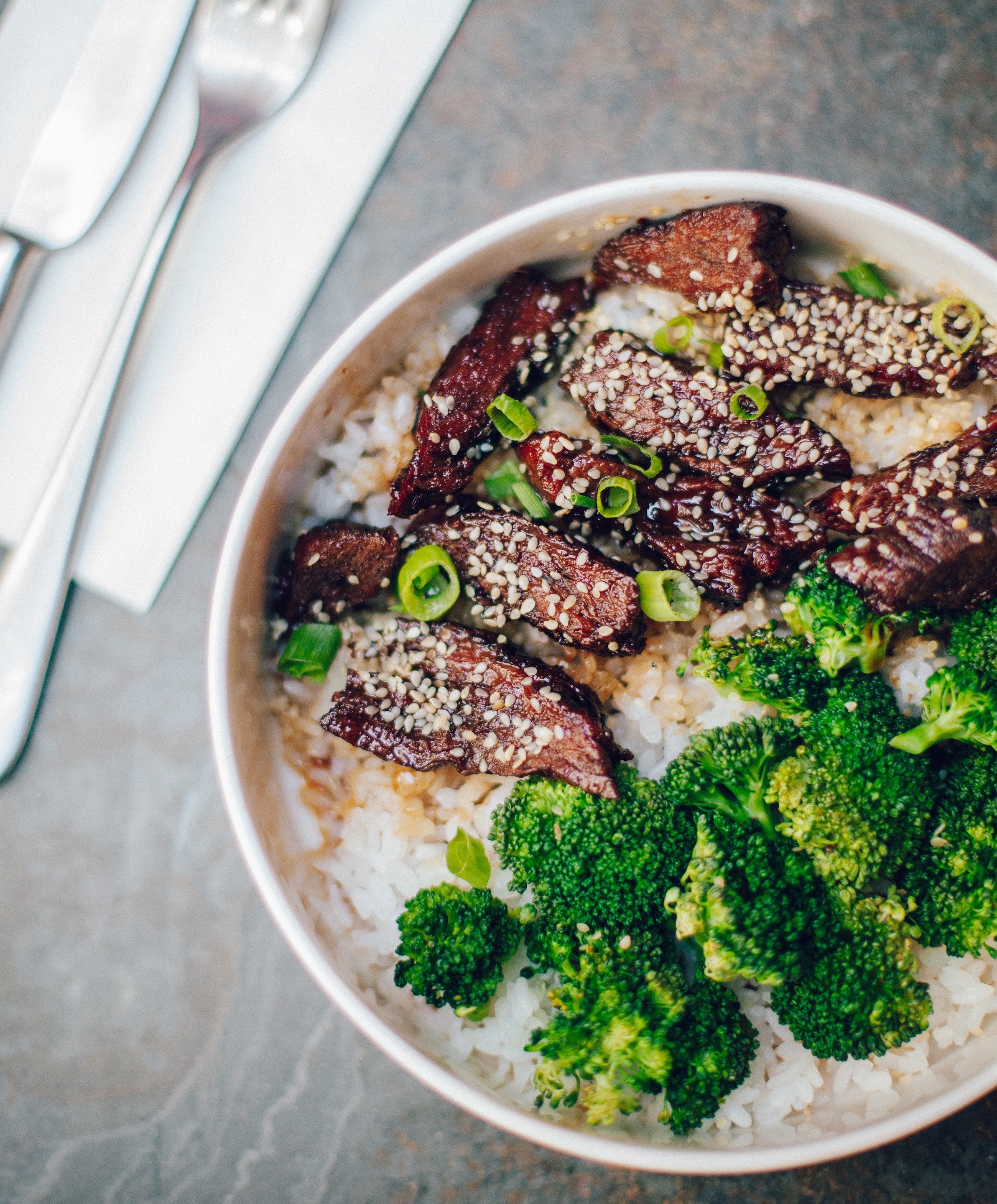 Step 1

Combine Heirloom Tomato Soup, honey and sriracha (or chili crisp) in a small pot. Bring to a simmer over medium high heat, and reduce the sauce untilit has slightly thickened about 5-8 minutes.

Step 2

Cut steak into thirds with grain, then slice each third thin against grain. Whisk 3 Tbsp of soup mixture with 1 Tbsp cornstarch in a medium bowl. Add steak, stir to coat, and let sit at room temperature for 15 to 30 minutes.

Step 3

Heat the oil over medium high heat in a 12" nonstick skillet until it begins to smoke lightly. Add beef to the skillet in a single layer and leave it 1-2 minutes until browned. Stir and turn to brown the other side.

Step 4

Add the soup mixture and broccoli to the skillet, cover, and steam until broccoli is crisp-tender, about 3 minutes.

Step 5

Serve over rice, cauliflower rice or noodles. Garnish with sesame seeds and scallions.
Ingredient list
1 jar

Heirloom Tomato Soup (16 oz)

1 1/2 pounds

flank steak, trimmed

3 cups

fresh broccoli florets cut into 1 1/2" pieces

1-2 Tbsp

sriracha or chili crisp