Return to Recipes
Tomato and Chickpeas with Spinach
Category:
catherine louise schubert
creative-in-residence
dinner
Oven-Roasted Heirloom Tomatoes
Vegetarian
Catherine Louise Schubert turns simple ingredients into this vegan entree bursting with fresh flavor that will delight your guests. The combination of Oven-Roasted Heirloom Tomatoes with preserved lemon makes an elegant, refreshing combination.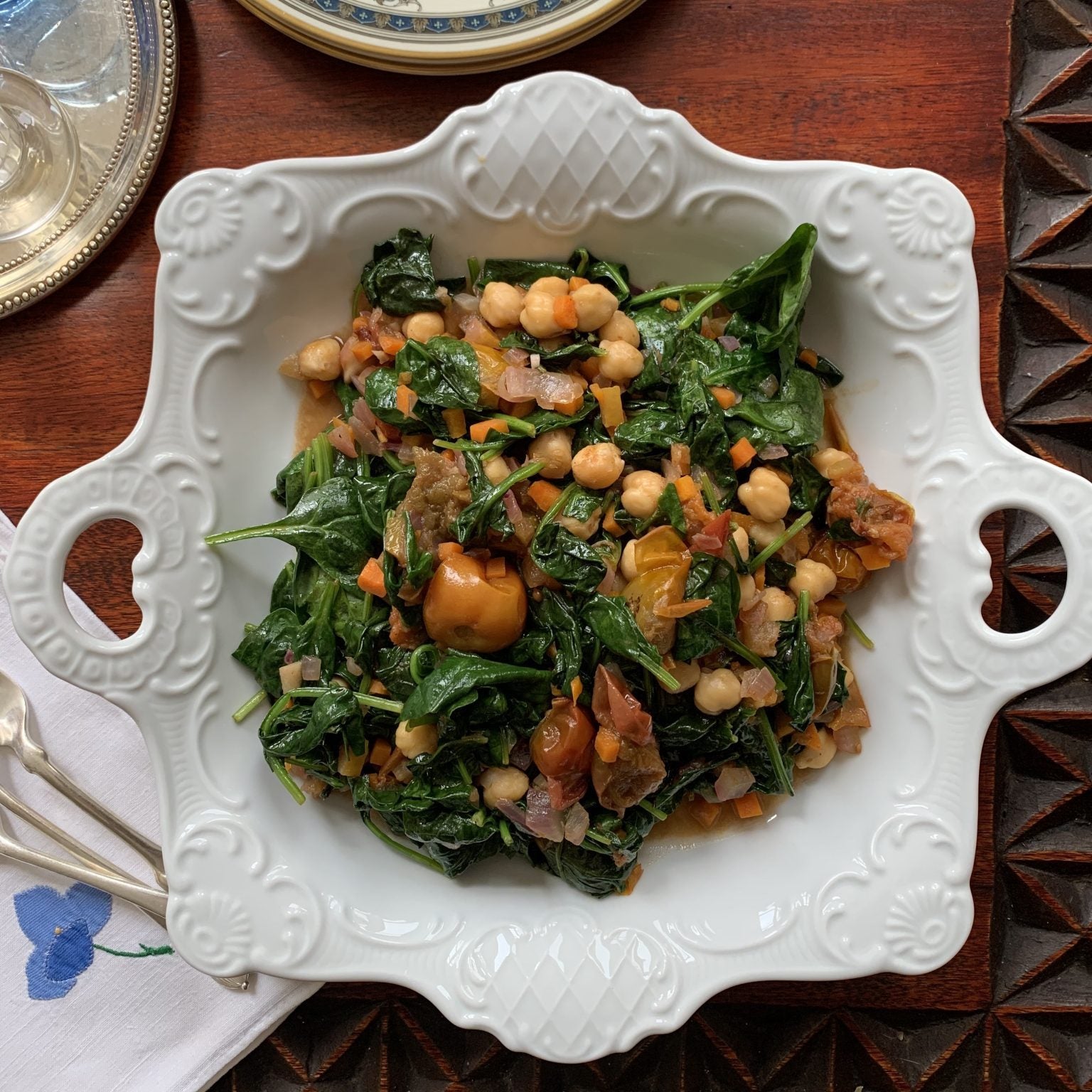 Step 1

Heat juice from Oven-Roasted Heirloom Tomatoes in a heavy pan. Add the chopped red onion, carrots and garlic. Cook over low heat for 15 minutes, until the carrots are tender.



Step 2

Season with salt, pepper and the chilies.

Step 3

Pour in one glass of white wine, turn up the heat and reduce almost completely.



Step 4

Add jar of Oven-Roasted Heirloom Tomatoes.

Step 5

Add the spinach, roughly chopped parsley, chickpeas and the diced preserved lemon peel. Cook, stirring, until the spinach is wilted and serve.
Ingredient list
1

16 oz jar Tomato Bliss Oven-Roasted Heirloom Tomatoes

1

medium red onion, diced

2

medium carrots, peeled and diced

2

dried chilies de arbor or 1/4 tspn crushed red pepper

1

handful flat parsley, roughly chopped