Return to Recipes
Tomato Bliss Pancetta Pasta
Category:
chicago
creative-in-residence
Chicago Creative-in-Residence, Laura Scherb, makes a fast and fabulous Pancetta Pasta with her finds from L&M Fine Foods.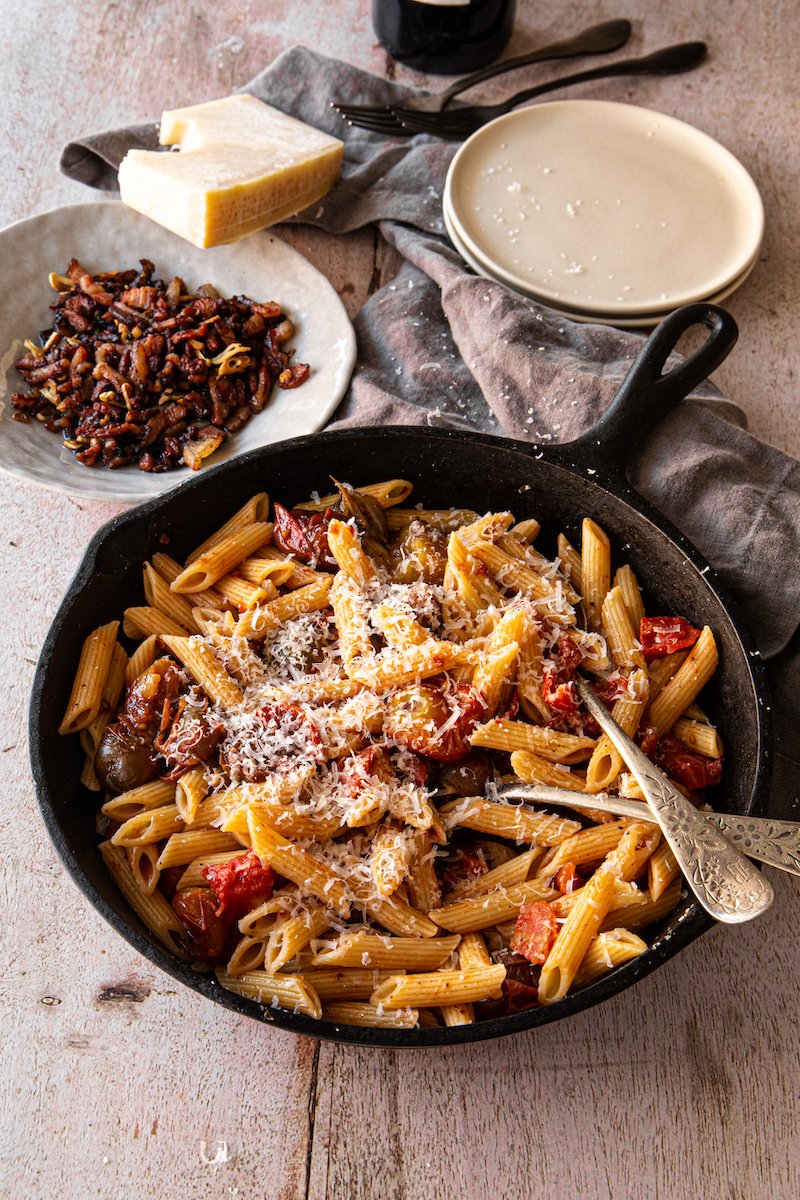 Step 1

Prepare the pasta and set aside, reserving about a cup of pasta water.

Step 2

In a large pan over medium heat, cook the pancetta until browned. Using a slotted spoon, remove from pan and set aside. If you're vegetarian, simply skip this step and proceed to cooking the garlic!

Step 3

Add the olive oil to the pan, and cook the garlic over a medium-low heat until lightly browned and fragrant.

Step 4

Add the Tomato Bliss Heirloom tomatoes and the reserved pasta water, and cook until slightly reduced.

Step 5

Add the cooked pasta to the pan, and cook for a few moments to allow the sauce to stick to the pasta.

Step 6

Add the grated parmesan cheese and the pancetta, if you are using it, and then serve.
Ingredient list
1

lb. pasta, cooked and drained, some water reserved

1/4

lb pancetta, diced (omit for vegetarian)

3

cloves of garlic, sliced

1

16 oz jar of Tomato Bliss Heirloom Tomatoes

1/2

cup of grated parmesan cheese