Return to Recipes
Tomato Risotto
Category:
Clarified Tomato Broth
dinner
Oven-Roasted Heirloom Tomatoes
Vegetarian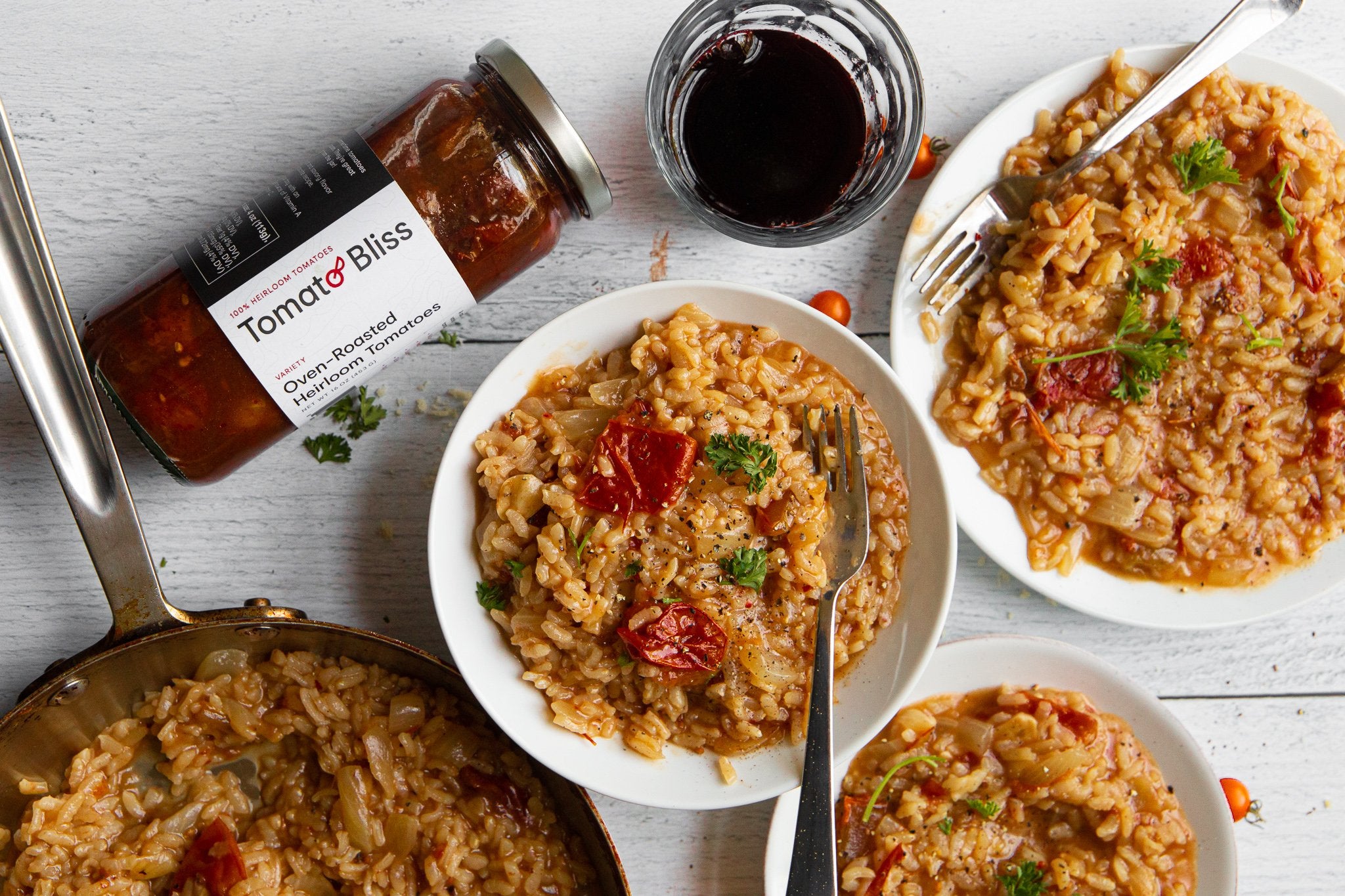 Step 1

Bring broth and liquid from jar of Oven-Roasted Heirloom Tomatoes to a simmer in a small saucepan. Reserve tomatoes.

Step 2

In a large saute pan over medium-high heat, heat the olive oil until shimmering. Add onions and saute for 5 minutes.

Step 3

Add rice and stir until toasted, about 2 minutes.

Step 4

Add one ladle of broth to rice, and stir with a wooden spoon. When absorbed, repeat.

Step 5

Continue until broth is gone and rice has doubled in volume, about 22 minutes.

Step 6

Mix in Oven-Roasted Tomatoes, and stir to combine. Top with parmesan cheese and serve.



Ingredient list
4

cups Clarified Heirloom Tomato Broth

1

16 oz. jar of Oven-Roasted Heirloom Tomatoes, liquid and tomatoes separated

Parmesan cheese, for garnish