Return to Recipes
Vegetarian Tortilla Soup
Category:
This vegetarian version of tortilla soup is complex in flavor and simple in preparation. Roasted Heirloom tomatoes and flavors in Chipotle Heirloom Tomato Soup offer depth. Serve the soup with mix-ins or put the mix-ins on the table and let every one "make their own" dinner.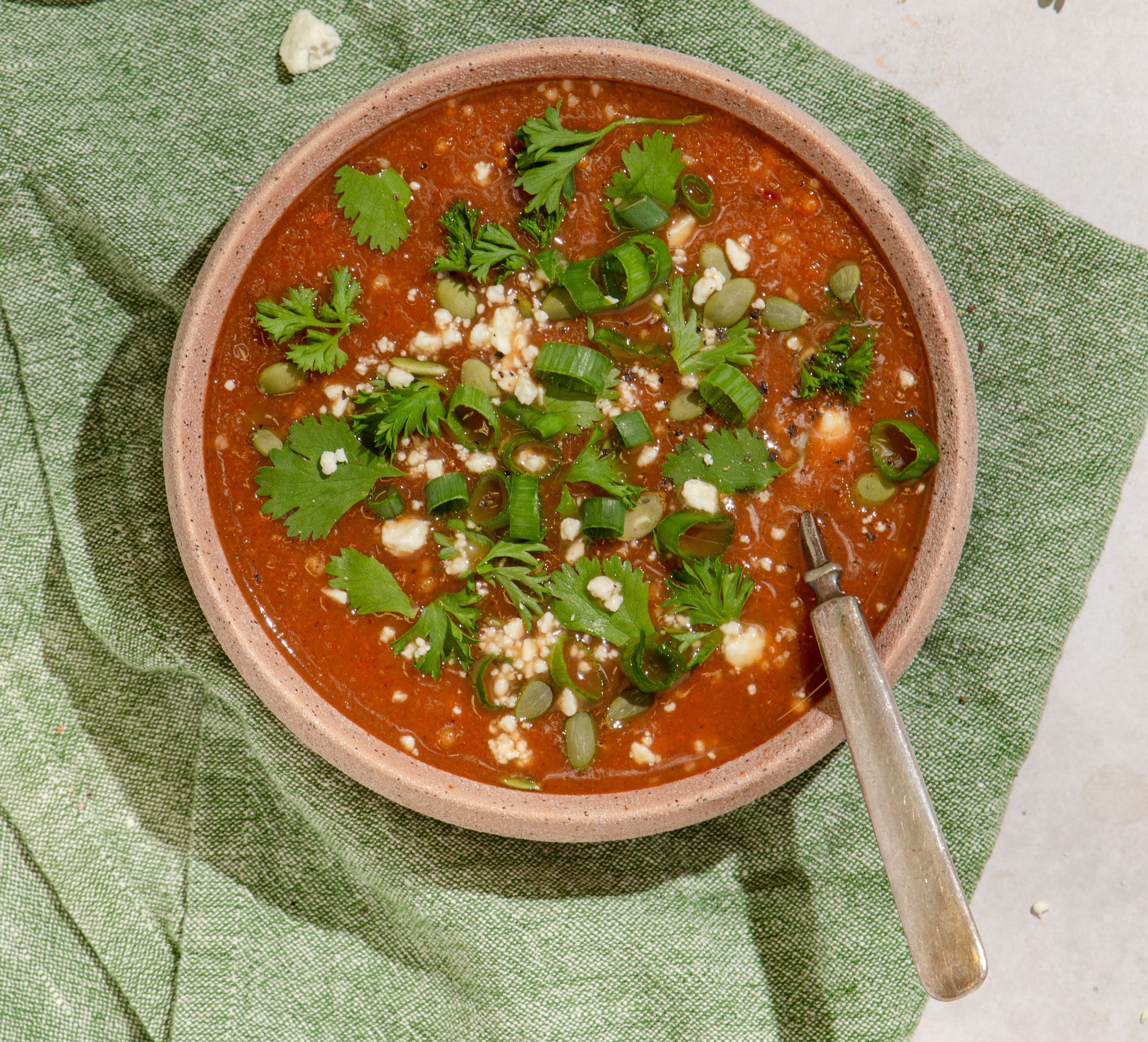 Step 1

In a medium to large saucepan over medium heat, combine Chipotle Roasted Heirloom Tomato Soup with corn kernels or hominy, beans (drained and rinsed), and tortillas strips. Warm gently about 15-20 min.

Step 2

Divide soup among bowls and top with your favorite mix-ins. Serve lime alongside for squeezing.
Ingredient list
1 or 2 jars

Chipotle Roasted Heirloom Tomato Soup (24 oz.)

1 cup

corn kernels (fresh or frozen) or cooked hominy

4

small corn tortillas cut into strips

1 can

black beans or kidney beans (15 oz.), drained and rinsed

choose

your mix-ins: avocado, queso fresco or shredded cheese, sour cream or yogurt, cilantro or parsley, broken-up tortilla chips for crunch