Return to Recipes
Whipped Feta, Heirloom Tomato & Roasted Red Pepper Dip
Category:
Three reasons to love this feta dip recipe: (i) its easy and versatile; (ii) its loaded with essential vitamins and minerals from heirloom tomatoes, red peppers and the feta; (iii) it's packed with veggies.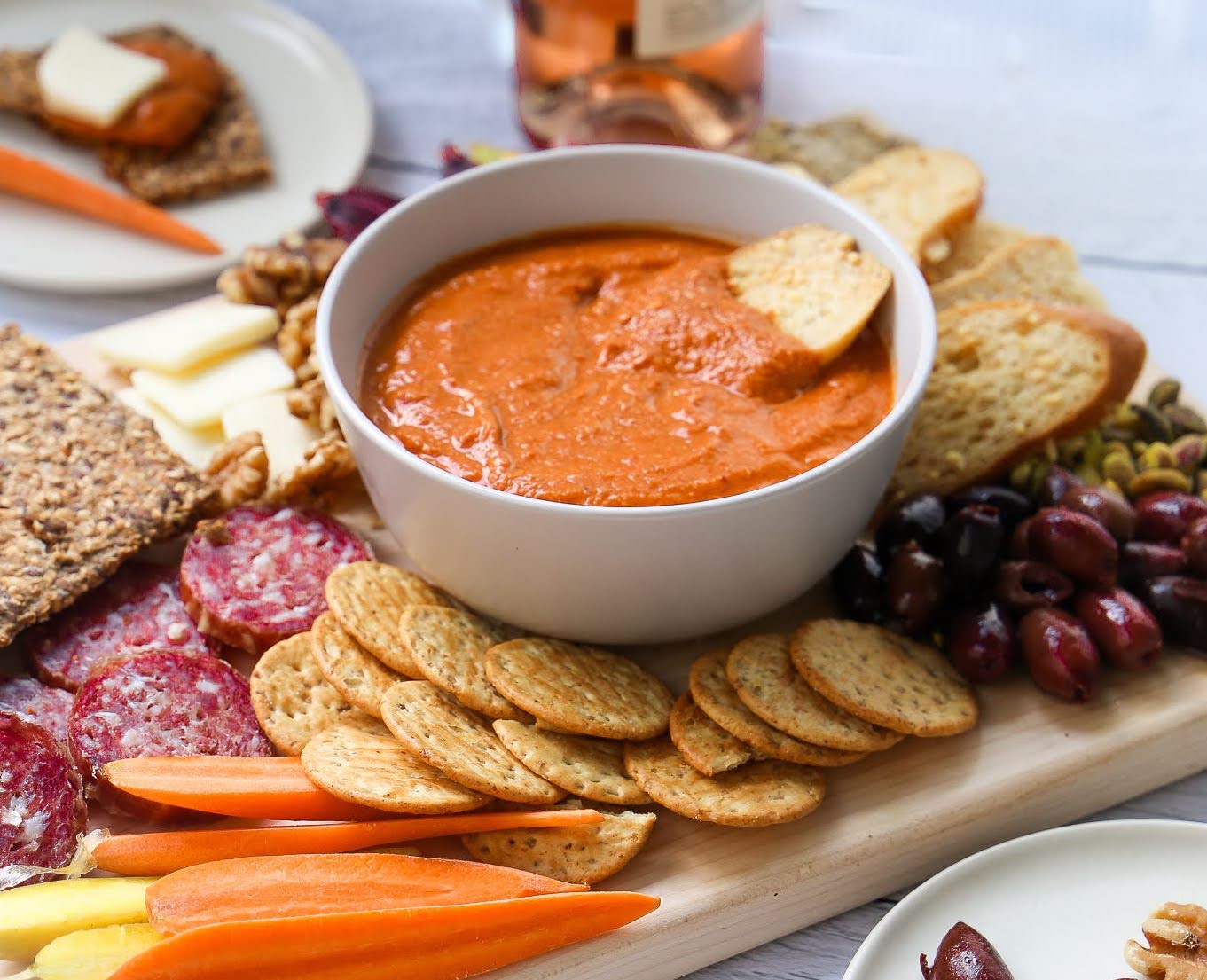 Step 1

Break feta into rough half inch pieces and place in medium bowl. Add water to cover and swish briefly to rinse off the brine. Transfer to a fine mesh strainer and drain well.

Step 2

Place the feta in a food processor. Add red peppers and soup and process until feta mixture resembles ricotta cheese, about 1-2 minutes, stopping once to scrape down bottom and sides of bowl.

Step 3

Transfer dip to a bowl. If serving immediately, drizzle with 2 teaspoons oil and serve. Or refrigerate for up to 3 days and let sit at room temperature for 30 minutes and drizzle with oil before serving.
Ingredient list
16 oz

Heirloom Tomato Soup

8 oz

cow's milk feta note: sheep's milk will work, but may be less spreadable.

1/4 cup

jarred roasted red pepper, drained & chopped

2 tsp

olive oil - for drizzling